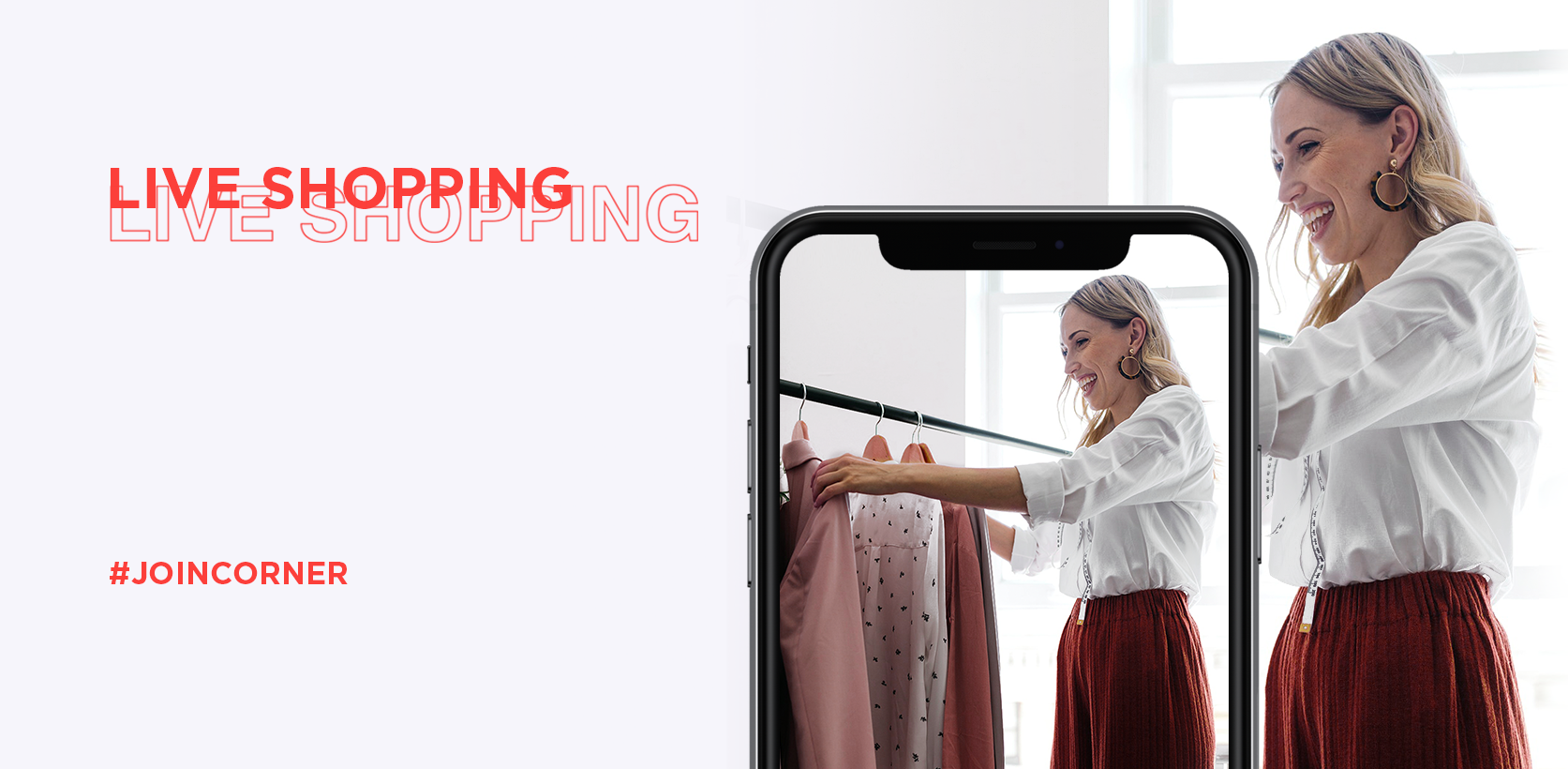 We have always loved fashion and innovation. Even while sometimes crazy about vintage, we truly believe that high-end technologies may be a good match for selling vintage clothes. This is why Corner streaming watch was brought to life. Our platform is designed to bring a real-life shopping experiences to everyone who loves fashion. All you need is your mobile phone and the Corner streamers app to start browsing all these goodies and start interacting with your favorite influencers. What we want to achieve is to become a leading online platform for independent brands and vintage boutiques. We want to make influencers ecommerce professional, easy and fun so that your shopping spree is an unforgettable experience!
Influencers streaming – selling fashion around the world has never been this easy
At Corner, you can watch, discover and shop from the most unique brands from all over the world. We are proud to represent hundreds of hot labels, both the biggest ones you already know and small, independent boutiques you are about to discover. Our offering will continue to grow soon – we have an appetite for much more in the field of streamers marketplace!
What sets us apart from the rest?
Definitely, our livestreaming app wins with our unique product range and the amazing community. We want to give you a mobile space where you can see what your friends and the people you like are buying and selling. Our dream is to develop the online streaming culture, high-end design and creative communities all over the world. Why? Because for the Corner team, life is all about creating. From the most inspiring stylings to up-and-coming influencers streaming across fashion and beauty – we want you to join our growing community. Livestream clothes, livestream cosmetics and livestream beauty – let's go crazy during the best shopping experience ever together!
Join our newsletter
Receive a discount with your next purchase!